I'm excited to say its my first ever Pink and Green Thursday hosted by Trish at Pink Preppy Lilly Lover! Isn't that exciting?!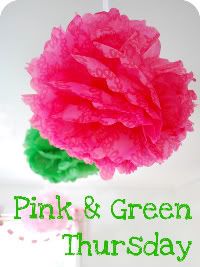 These just make me want to bake....
And I see a boy in my near future wearing something like this to a wedding.....
And I just might wear a Lilly dress like this :)
And just remember to.....
Because we're all princess'